Mini Corner Guard
Mini Corner Guard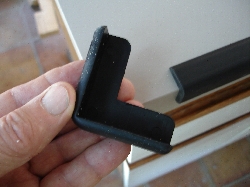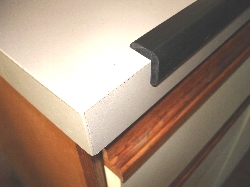 Inside Dimensions
Inside: 2" x 5/8" x 5/8"
Outside: 2.25" x 7/8" x 7/8"
Thickness: 1/8"
Foam corner guard protection - for hazardous and dangerous corners and edges. Prevent injuries. Increase Safety. Multi-purpose safety padding for hazardous areas in all recreational, medical, rehab, educational, school, sports, special needs facilities. Great for homes, gyms, restaurants, playgrounds, parks, schools, churches, pre-schools, family entertainment centers, water parks. Easy to clean and maintain. Canadian customers: we are sorry but these products CANNOT be shipped to Canada.