Posted by TheCornerGuardStore on 13th Jun 2016
Corner Guards Arrive, Cracked Walls Depart
Airports see tens of thousands of people from all over the world daily, this is the place where you say goodbye or hello, cry and laugh. We all get lost in them, eat food in them and try to get out of them as soon as we possibly can. We stand in unending lines, take off our shoes and heaven forbid have a little too much shampoo.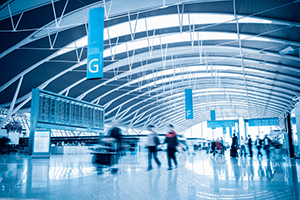 Airports are possibly one the most complicated buildings to plan, simply because of the volume of people you have to cater for and the amount you have to take into consideration because of this. The average airport has a massive parking area, inside, outside, underground and above ground. These have to be built in accordance with your terminal's departure and arrival gates. Then it gets even more complicated, you have to take into account that people will want to eat and drink, at each one of the terminals. Bathrooms, restaurants and lounges (for the high rollers). The list goes on and on. if you take the amount of passengers of each airline into account, that is still not the number the airport building has to support. Mom, dad, the siblings and the best friend will all accompany the traveler there, to eat, drink, laugh and finally say hello or goodbye. You will have a cart to put your bags onto and maybe you'll give two rowdy kids a lift down a ramp. This is in addition to all of the hidden areas of the airport and the thousands of workers who make the airport run on a 24/7 basis.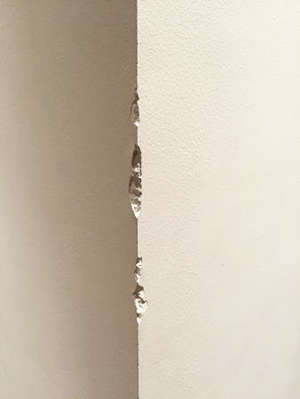 The people, suitcases, carts and airport shuttles all cause the building harm at one point or another. Airport buildings are one of the most expensive and used in the world. Thus, when building, you have to take the future of the structure into account. It has to keep up to standard, look good and be functional for the next 20 years or more. This is where we come in!
Our online store has everything you might need for an airport. Start in your parking area, heavy duty foam rubber reflective corner guards, bumper guards and column covers. They will protect the walls and also the drivers who cut those corners too close. For the trolleys, it is always safe to install bumper guards in all areas where they can go. There is a wide range of bumper guards to choose from, there are different materials as well as different shapes and colors. For bathrooms, you want to pay attention to your corners by placing corner guards as well as hand rails. Any handicapped friendly bathroom with need hand rails, bumper guards and corner guards. Every restaurant and retail store will also have to take extra precautionary measures by adding corner guards and bumper rails if applicable. Luckily, there are many variants of colors and materials to choose from, for any look the airport would wish to go for.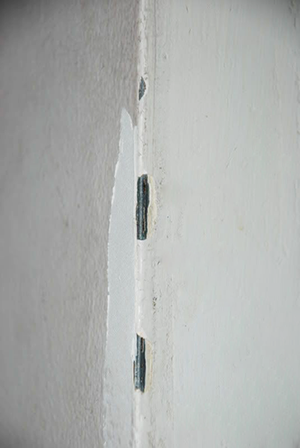 JFK is one of the busiest airports in the world in terms of international passenger traffic. With almost 25 million international passengers in 2012. With over 90 airlines servicing the airport, you can expect a lot more than air traffic. In this office area in JFK International Airport, they installed stainless steel corner guards to protect them in this high traffic area.