Posted by TheCornerGuardStore on 9th Jul 2018
4 Ways to avoid wall damage
One of the problems facing homeowners today is wall damage. Door handles, both stainless steel and brass, can do a lot of damage when swung heavily towards the wall. With kids, moving or building house, objects just find their way into your walls, causing scrapes and sometimes it can even get as bad as taking a chunk out. There are preventative measures that can be taken to avoid damage to your walls.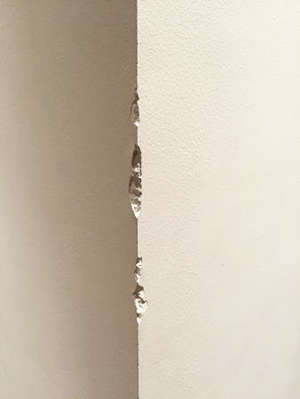 1. A solution to avoid damage on the walls caused by door handles is to install a door stop, commonly called a disk crash.
2. Another type of barrier for your wall is a bumper guard. You can get the color that goes with the color of your walls so it fits in with the interior of your home.
3. Another doorstopper is the magnetic lock. This is a device installed on the door itself in the top of it. Controls the movement of the door leaf when the door is opened. It inhibits push or pull the door can cause the door to touch the wall. The magnetic door holder is closed, even if not closes by itself. The door closes automatically for you.
4. For the edges of your walls that get the brunt of the scraping and bumping, you can install corner guards, there are many varieties nowadays. You can get clear plastic, paintable ones or metal for the more industrial look.
Installing stops and guards will save you money in the future, so consider it an investment!